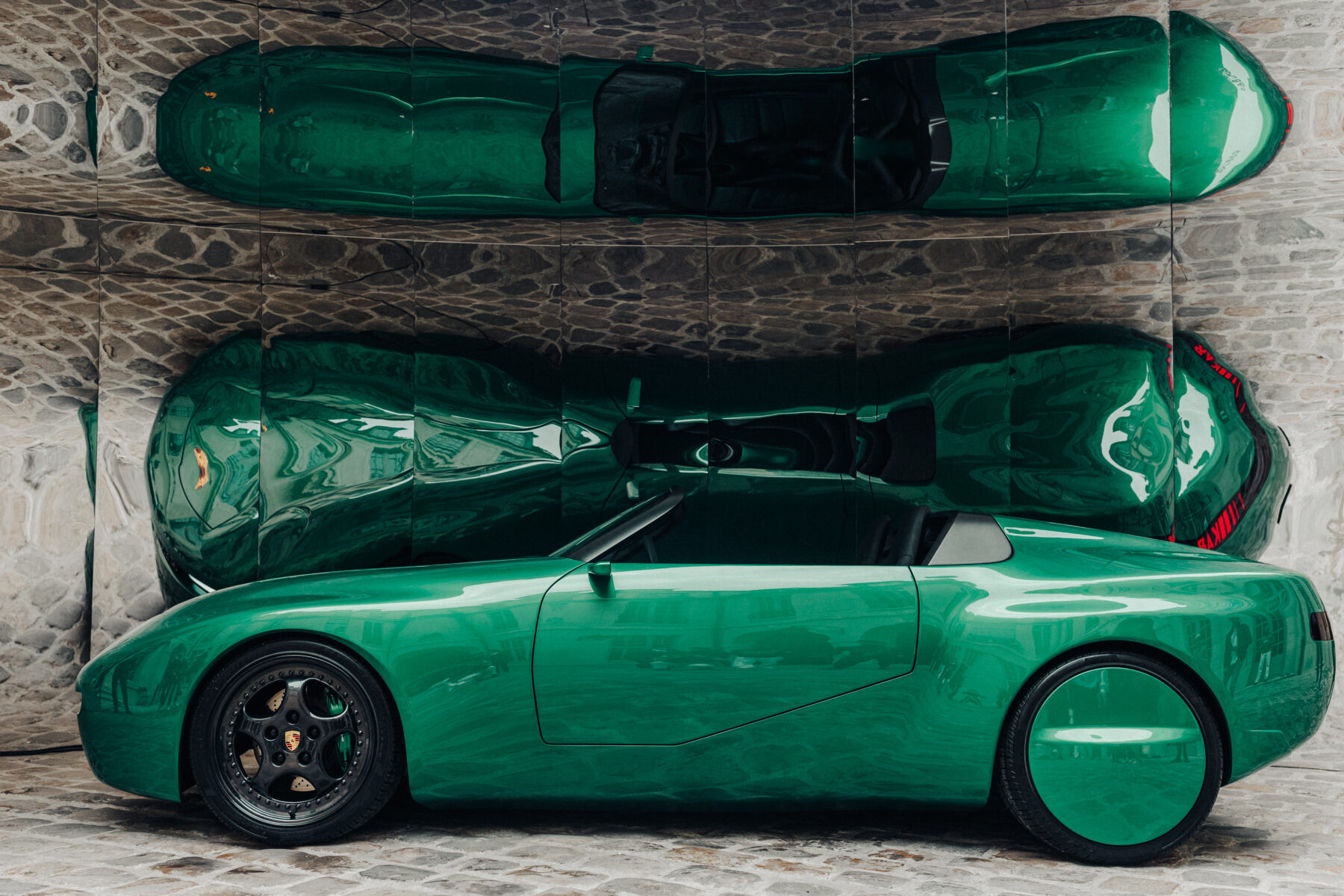 In 2021, innovation lab EL3 of ECCO Leather collaborated with car enthusiasts L'Art de L'automobile on a unique leather interior. For the 30th anniversary of Porsche's iconic 968 model, Arthur Karakoumouchian, founder and creative mind behind L'Art de L'automobile, created a conceptual, one-of-a-kind version of this automotive icon. 
Beinghunted. connected L'Art de L'automobile with ECCO Leather EL3 to develop two custom leathers to be used on the Porsche 968 L'ART's interior components, such as seats, steering wheel, center console, and dashboard.
ECCO Leather's experimental platform EL3 offers space to creators from various disciplines to overcome current industry restraints. In line with the cross-industry nature of the EL3 platform, L'Art de L'automobile and EL3 brought their vision to the table for collaboration.
To capture the launch of this project during Paris Fashion Week – at Dover Street Market's project space "3537" – Beinghunted. worked with photographers Adam Katz Sinding and Nick Leuze to capture the car, the custom-built setting, as well as the team and friends and family.
Photos: Adam Katz Sinding, Nick Leuze