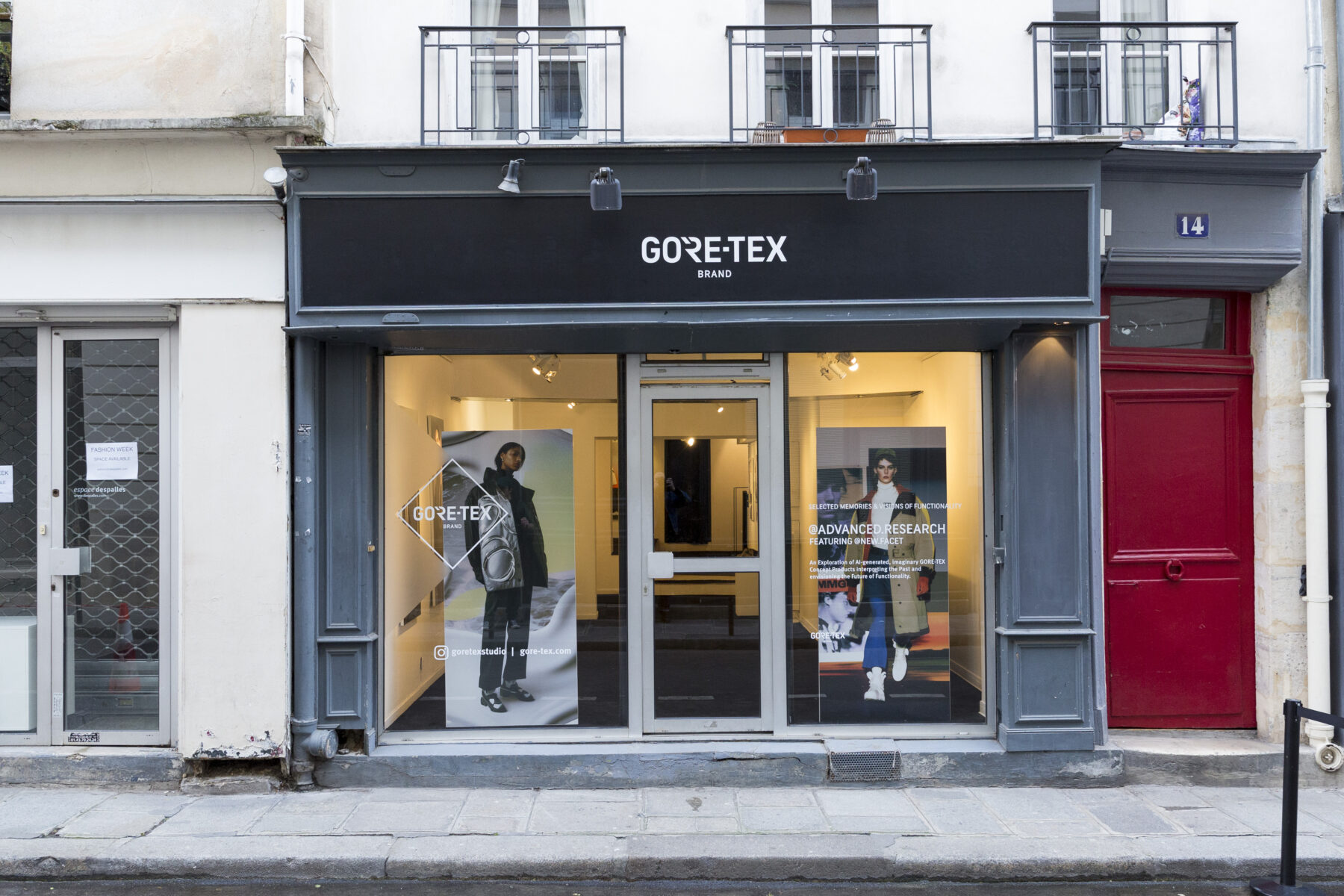 In January, the GORE-TEX brand brought the "Selected Memories of Functionality" series to men's fashion week in Paris. The ongoing activation sees influential minds curating iconic GORE-TEX products from their personal as well as from the GORE archives. In previous editions, industry insiders Stephen Mann, FUTURA, and PROCELL shared their personal stories with GORE-TEX products and hosted showcases of highlight products from different eras.
For the 2023 exhibition, Beinghunted. extended the term "Selected Memories" with an abstract component: Human curator ADVANCED RESEARCH joined forces with graphic designer NEWFACET* to challenge two different AI systems with the task of creating imaginary GORE-TEX products for a more distant future but also for a fictitious past: "Selected Memories and Visions of Functionality."
The project evolved after a trip to the W. L. GORE archive in Delaware in 2018. While browsing vintage treasures – TNF Trans Antarctica snow suits, 1980s Woolrich jackets, etc. – the idea for a new format to showcase memorable GORE-TEX products materialized. Beinghunted. developed "Selected Memories of Functionality" for Gore to offer insights into the brand's catalog of garment and footwear innovations dating back five decades. Instead of putting items on display as a brand showcase, the series was set up to invite industry insiders to offer their experiences and memories with GORE-TEX products.
Beinghunted. brought each edition of "Selected Memories" to life by creating the overall narrative, consulting on talent and direction for each story, as well as ideating and coordinating the production of assets and add-on components.
Since its inception, "Selected Memories of Functionality" has shown just how ingrained the GORE-TEX brand is in subcultures around the world. The project uniquely demonstrates the admiration that many of the industry's most influential minds have for the products. Furthermore, it highlights the impact that the brand has had and will continue to have on the evolution of functional fashion.
#beinghunted